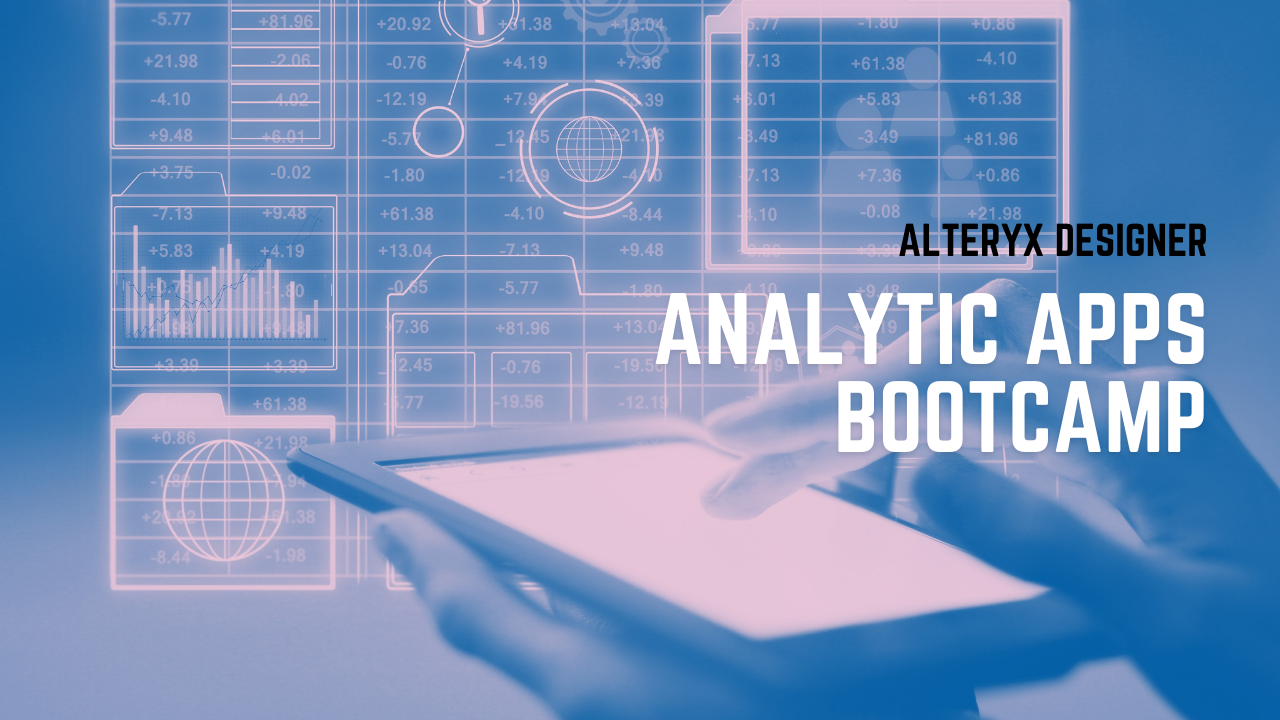 Taking workflows to the next level!
What You'll Learn in this Course
OK you've mastered building workflows in Alteryx Designer but you're still curious what to build next.....
Well let us tell you!
Analytic Apps opens a whole realm of possibilities allowing you to build parametrized workflow apps!
This means giving your workflow to an end user but by using the parameters, they can truly self-serve! – Better yet publish it to the Alteryx Server!
Never will you have someone asking you to modify the workflow with a new percentage or date range. Build in the parameters, publish, share and then sit back and admire your work (or learn more on the Alter: U)
You'll learn how to convert workflows into Analytic Apps.
Building your first simple Analytic App with toggles and parameters. We will then take you even further so you can build advanced Analytic Apps, combining check boxes, dropdowns and more!
 At the end of this course you will have all the skills you need to take your workflows to the next level!
Everything you need to continue your journey to Alteryx mastery is contained in these short, 'snackable' lessons that are available for you on-demand, at your pace, with all the files and details you need to follow along in the comfort of your personal 'genius zone'!
No pressure, rewatch as often as you'd like, and dip into the sections that drive YOUR curiosity!
Get Started with Analytic Apps...
and Unleash YOUR Analytic Potential!
Meet your course guide: Shaan Mistry
My passion is helping others solve data and analytic challenges!
A vast background from all things BI through to advanced analytics. I have spent much of my time travelling the globe helping create the next generation of data rockstars.
With 6 years of experience working directly at Alteryx: including Customer Success, and Product Management, you'd always find me evangelizing Alteryx on stage or via a video feed!
When I'm not crafting new courses for datacurious.ai or spending time answering questions in the Alteryx Community, you'll find me planning my next adventure!
If you're dying to know more, here are 3 things you don't know about me...
I am a mentor to those in the analytics space, helping them on their journey!
I have lived in Tokyo, and cannot get enough of Japanese food!
I am an avid motor enthusiast. Highlights so far have been driving around the Nürburgring, Monza and Circuit de la Sarthe