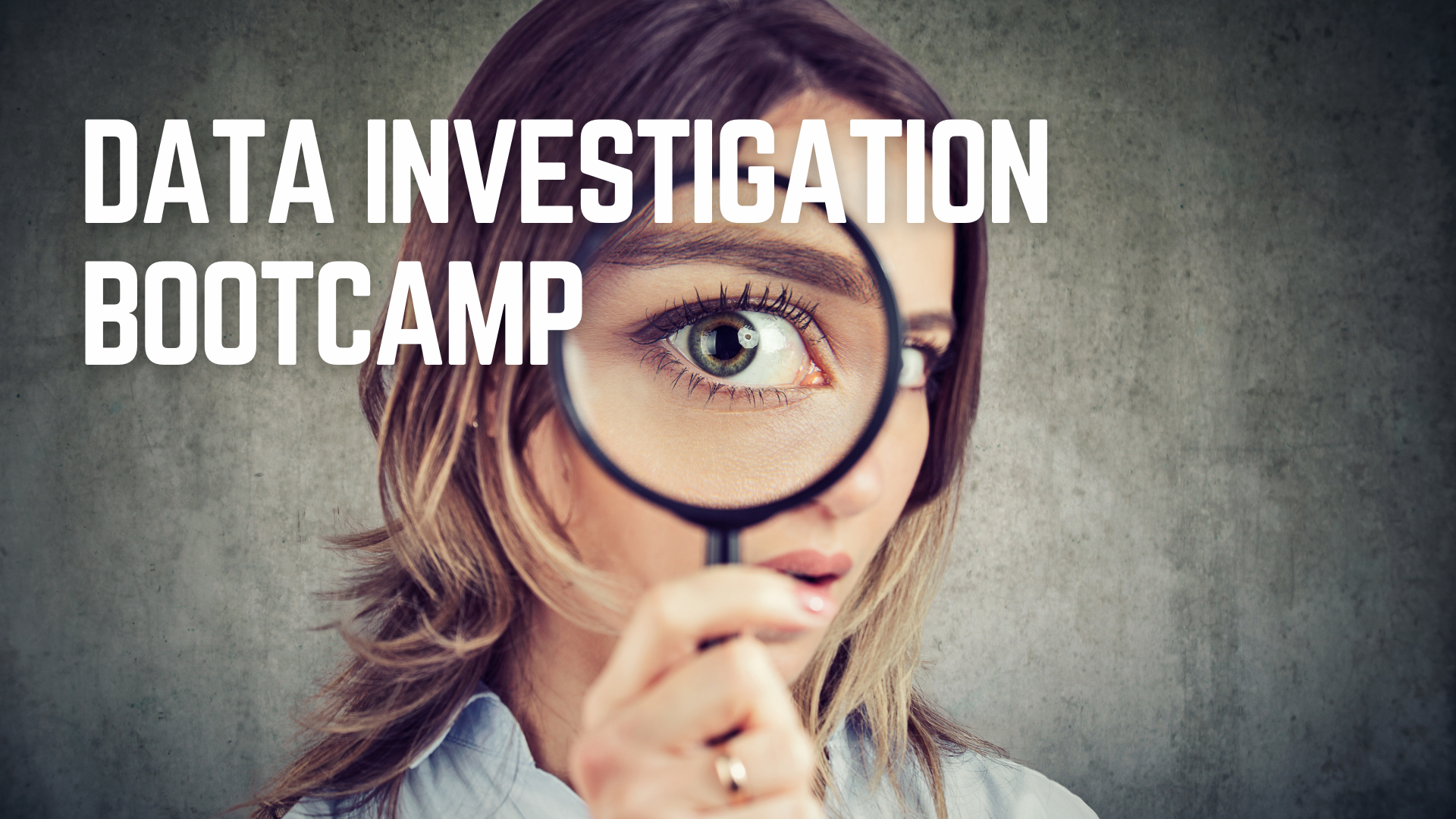 DATA INVESTIGATION BOOTCAMP


Profile, Visualize and Analyze Datasets:
Deliver Valuable Insights, Early and Often!
What You'll Learn in this Course
The sweet spot of analytics is in the discovery, interpretation, and communication of meaningful patterns in your data.
In the Alteryx Designer: Data Investigation Bootcamp, you'll learn that Alteryx Designer is far more than a simple application for data prep & blend! In the Data Investigation tool palette lies a powerful suite of tools that give you the superpower to look deep into your datasets and become a 'data whisperer' - teasing out all the secrets within!
In this course, you'll learn by doing: from three classic open-source datasets that have secrets to share, when profiled, visualized and analyzed using the code-free tools of Alteryx Designer.
You'll explore concepts such as Association Analysis and statistical correlation - whilst keeping the jargon to a minimum, and we'll learn how insights from these exploratory techniques are used to guide next steps in Machine Learning and beyond!
By the end of this course, you'll have a deep familiarity with these datasets, and a working knowledge of how to apply Exploratory Data Analysis (EDA) to your next real-world project!
Everything you need to continue your journey to Alteryx mastery is contained in these short, 'snackable' lessons that are available for you on-demand, at your pace, with all the files and details you need to follow along in the comfort of your personal 'genius zone'!
No pressure, rewatch as often as you'd like, and dip into the sections that drive YOUR curiosity!
You're only a workflow away...
from uncovering amazing data insights!
Hi everyone, this is Nick - welcome to Alteryx Designer: Data Investigation Bootcamp!
I create upskilling products for people who are ready to take their first steps with data and analytics!
I give them the tools to have more confidence when they solve real-world business challenges and help them grow in their career and win their day back through self-service analytics!
I've got 6 years of experience working directly at Alteryx: including Customer Success, and Product Management and you'd always find me on the keynote stage when new features needed a demo!
When I'm not crafting new courses for datacurious.ai or spending time answering questions in the Alteryx Community, you'll find me cheering on my local ice hockey team (Guildford Flames) or chasing my whippet (Fingal) through the hills of South London!
If you're dying to know more, here are 3 things you don't know about me...
1. I have a Ph.D. in Computer-Aided Drug Design and absolutely love to geek out with data science whenever possible!
2. I volunteer with DataKindUK to help drive social change through better use of data.
3. I have a large (and growing) collection of unusual electronic musical instruments. Honestly, I blame the pandemic...
I can't wait to see you join this course and start making transformational breakthroughs with Alteryx and self-service analytics!