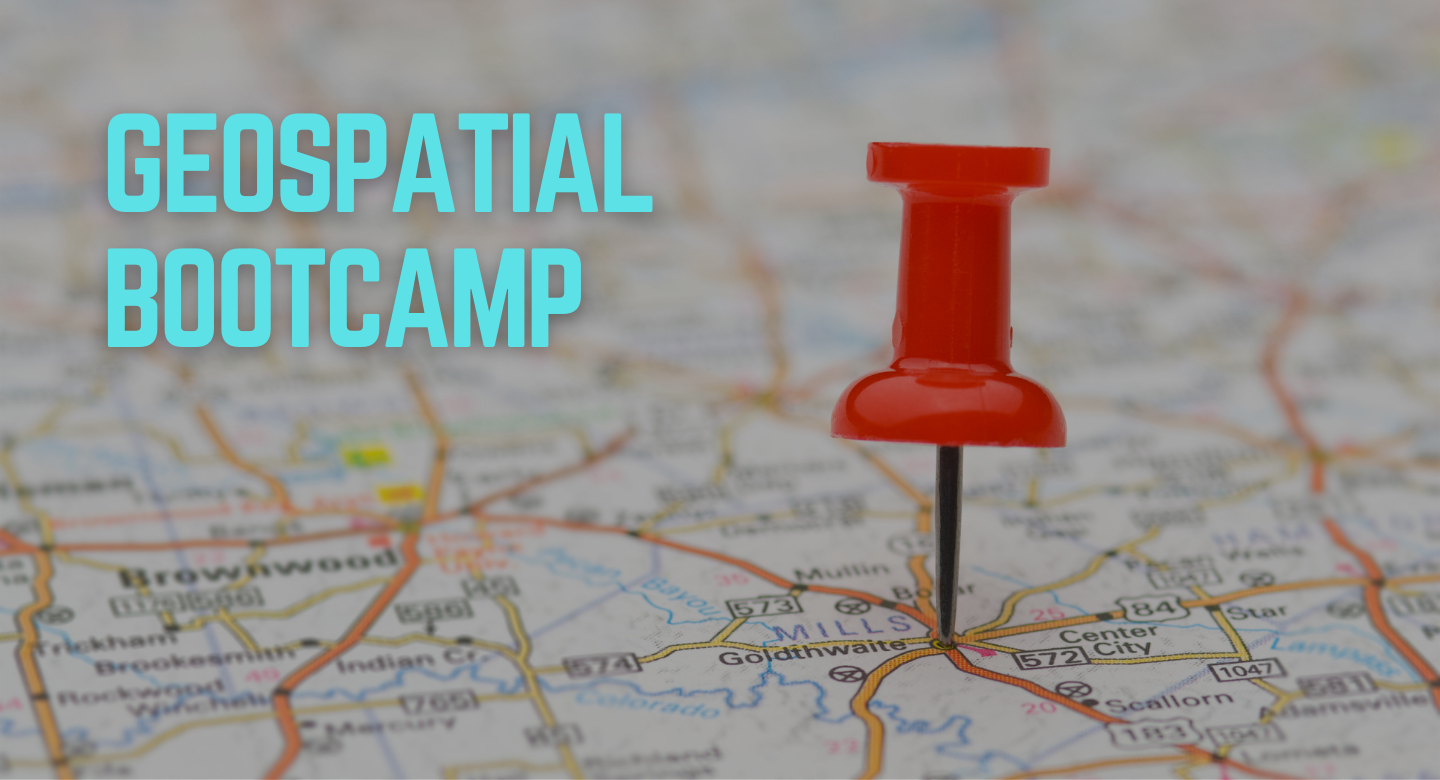 GEOSPATIAL ANALYTICS BOOTCAMP
Give Your Analytics a Geospatial Boost with
Built-in Code-Free Tools in Alteryx Designer!
What You'll Learn in this Course
In the Alteryx Designer: Geospatial Bootcamp we're going to be bringing a whole new dimension to your analytics by looking at the core geospatial capabilities that you get out of the box (yes - for free!) in Alteryx Designer. 
You'll learn how to work with spatial data files that you might encounter on your analytical journey, but also how to create spatial data DIRECTLY within Alteryx Designer from the data you have to hand: so whether that's points representing customer or retail locations, lines representing a direction of travel or even more complex polygon shapes representing areas of influence - we've got you covered!
Once we're comfortable working with this data, we're really going to town on geospatial analysis - everything from building calculations to understand how your data points interact in geographical space and finding nearest matches to calculating catchment areas and overlapping regions - and all this, by the way, without having to write a single line of code!
Finally, we'll close off this introductory course with a walkthrough of what's available across the Spatial tool palette, including more advanced features that let you manipulate and explore your spatial data in a whole bunch of powerful yet intuitive ways!
By the end of the course, you'll be HOOKED on all the new ways that you can extract value from geographical information, and you'll have all the skills you need to start producing powerful geospatial analytics to augment your existing workflows, models and reports! 
Everything you need to continue your journey to Alteryx mastery is contained in these short, 'snackable' lessons that are available for you on-demand, at your pace, with all the files and details you need to follow along in the comfort of your personal 'genius zone'!
No pressure, rewatch as often as you'd like, and dip into the sections that drive YOUR curiosity!
You're only a workflow away...
from turning X into Why!
Hi everyone, this is Nick - welcome to Alteryx Designer: Geospatial Analytics Bootcamp!
I create upskilling products for people who are ready to take their first steps with data and analytics!
I give them the tools to have more confidence when they solve real-world business challenges and help them grow in their career and win their day back through self-service analytics!
I've got 6 years of experience working directly at Alteryx: including Customer Success, and Product Management and you'd always find me on the keynote stage when new features needed a demo!
When I'm not crafting new courses for datacurious.ai or spending time answering questions in the Alteryx Community, you'll find me cheering on my local ice hockey team (Guildford Flames) or chasing my whippet (Fingal) through the hills of South London!
If you're dying to know more, here are 3 things you don't know about me...
1. I have a Ph.D. in Computer-Aided Drug Design and absolutely love to geek out with data science whenever possible!
2. I volunteer with DataKindUK to help drive social change through better use of data.
3. I have a large (and growing) collection of unusual electronic musical instruments. Honestly, I blame the pandemic...
I can't wait to see you join this course and start making transformational breakthroughs with Alteryx and self-service analytics!