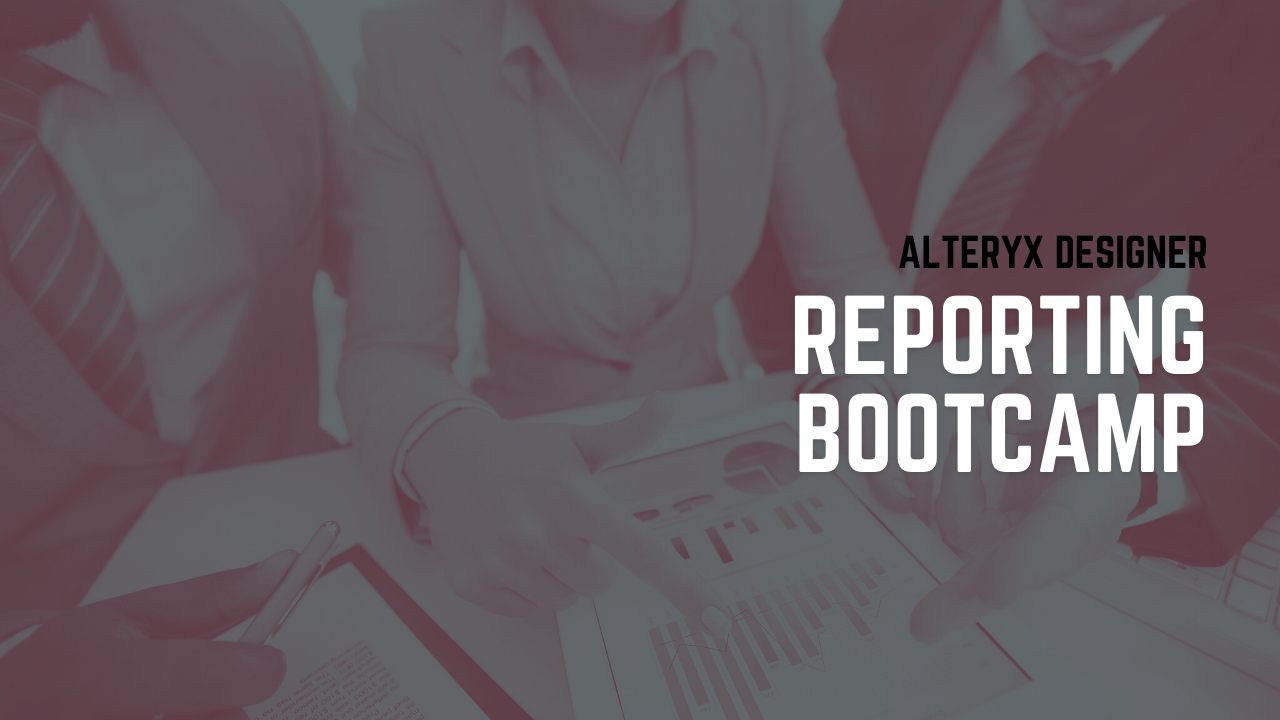 Share your insights to drive real change!
What You'll Learn in this Course
Reporting is a crucial step for any organization.
Reports help guide decision making, but also gives you an opportunity to investigate and solve any identified issues.
Alteryx Designer comes with a suite of reporting capabilities allowing you to build robust, repeatable, pixel perfect reports. Better yet, directly from Alteryx Designer these can be emailed out – saving you countless hours.
You'll learn what reporting options exist within Alteryx Designer. Whether you're looking to build a basic chart or an advanced conditional report, the Datacurious team have you covered!
At the end of this course you will have mastered building reports in Alteryx Designer. From basic charting, thematic maps and tables, through to conditional reporting. You will now be able to present your data to drive real change!
Everything you need to continue your journey to Alteryx mastery is contained in these short, 'snackable' lessons that are available for you on-demand, at your pace, with all the files and details you need to follow along in the comfort of your personal 'genius zone'!
No pressure, rewatch as often as you'd like, and dip into the sections that drive YOUR curiosity!
You're only a workflow away...
From Unleashing YOUR Analytic Potential!
Meet your course guide: Shaan Mistry
My passion is helping others solve data and analytic challenges!
A vast background from all things BI through to advanced analytics. I have spent much of my time travelling the globe helping create the next generation of data rockstars.
With 6 years of experience working directly at Alteryx: including Customer Success, and Product Management, you'd always find me evangelizing Alteryx on stage or via a video feed!
When I'm not crafting new courses for datacurious.ai or spending time answering questions in the Alteryx Community, you'll find me planning my next adventure!
If you're dying to know more, here are 3 things you don't know about me...
I am a mentor to those in the analytics space, helping them on their journey!
I have lived in Tokyo, and cannot get enough of Japanese food!
I am an avid motor enthusiast. Highlights so far have been driving around the Nürburgring, Monza and Circuit de la Sarthe