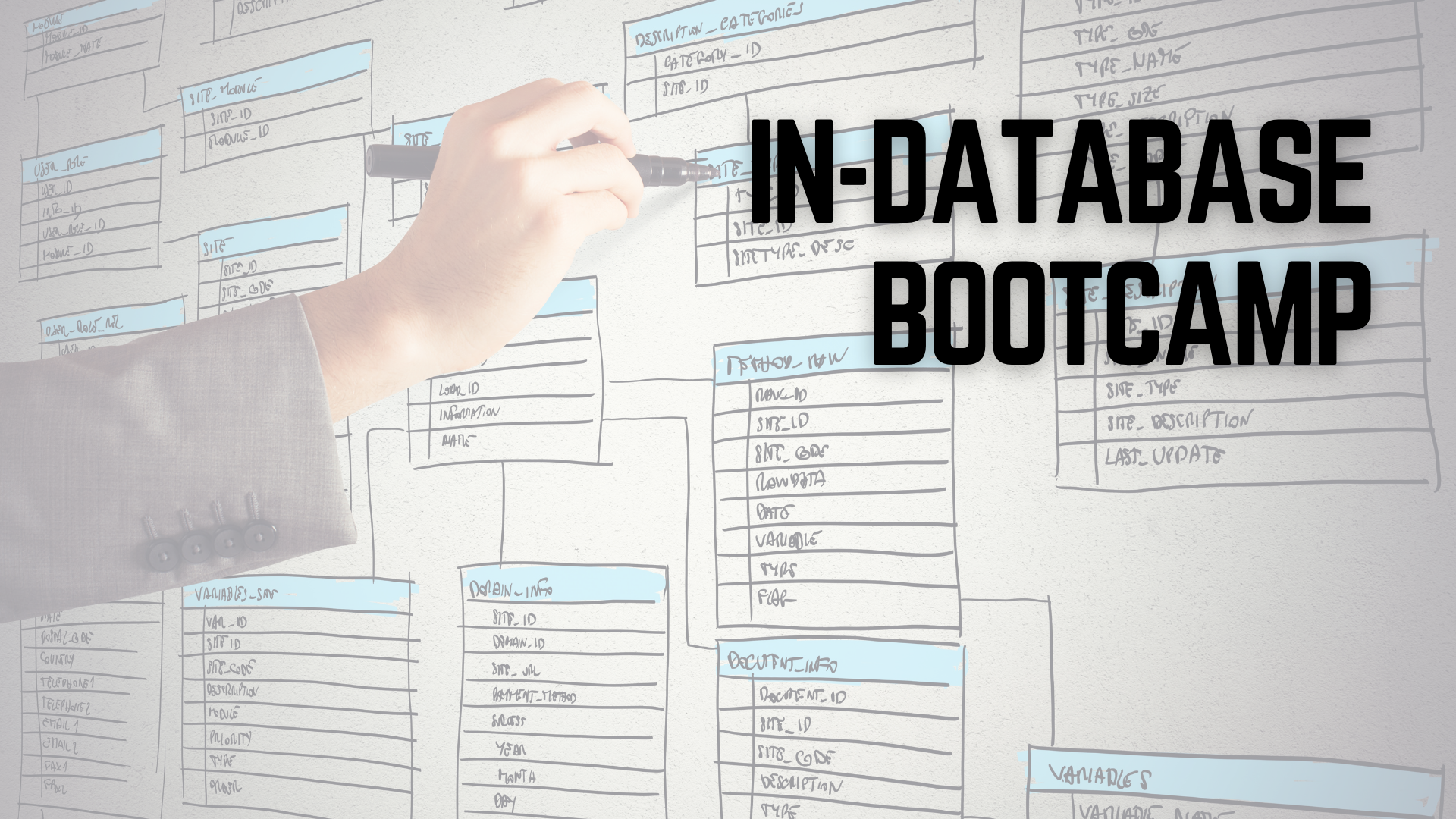 ALTERYX IN-DATABASE BOOTCAMP
Learn to Blend and Analyze Large Datasets Without Moving the Data - Dramatically Improve Processing Performance vs Traditional Analytics!
What You'll Learn in this Course


The Alteryx Designer: In-Database Bootcamp course is your next-level guide to squeezing every ounce of performance out of your data and your database! 
We're going to be sharing a journey that shows how Alteryx processing doesn't need to just happen on your local machine: in fact, Alteryx is just as comfortable working with 100 million records in a cloud datawarehouse, as we'll see!
In this course, you'll learn how to set up a trial instance of Snowflake and connect your Alteryx Designer application so that you can push your analytics to the data, rather than just move data around the network - you're going to be so surprised when you see the performance! 
You'll learn how to use the In-Database tool palette to connect, query and transform data in our cloud database, without writing a single line of code - but we'll also share a few tips & tricks if you want to bring your own queries to the party!
By the end of the course, you'll be confident to work with data across multiple environments, and stream data and insights into and out of your database to get your results where they need to be! 
Everything you need to continue your journey to Alteryx mastery is contained in these short, 'snackable' lessons that are available for you on-demand, at your pace, with all the files and details you need to follow along in the comfort of your personal 'genius zone'!
No pressure, rewatch as often as you'd like, and dip into the sections that drive YOUR curiosity!
You're only a workflow away...
from creating
high-performance in-DB analytics!
Hi everyone, this is Nick - welcome to the Alteryx: In-Database Bootcamp!
I create upskilling products for people who are ready to take their first steps with data and analytics!
I give them the tools to have more confidence when they solve real-world business challenges and help them grow in their career and win their day back through self-service analytics!
I've got 6 years of experience working directly at Alteryx: including Customer Success, and Product Management and you'd always find me on the keynote stage when new features needed a demo!
When I'm not crafting new courses for datacurious.ai or spending time answering questions in the Alteryx Community, you'll find me cheering on my local ice hockey team (Guildford Flames) or chasing my whippet (Fingal) through the hills of South London!
If you're dying to know more, here are 3 things you don't know about me...
1. I have a Ph.D. in Computer-Aided Drug Design and absolutely love to geek out with data science whenever possible!
2. I volunteer with DataKindUK to help drive social change through better use of data.
3. I have a large (and growing) collection of unusual electronic musical instruments. Honestly, I blame the pandemic...
I can't wait to see you join this course and start making transformational breakthroughs with Alteryx and self-service analytics!