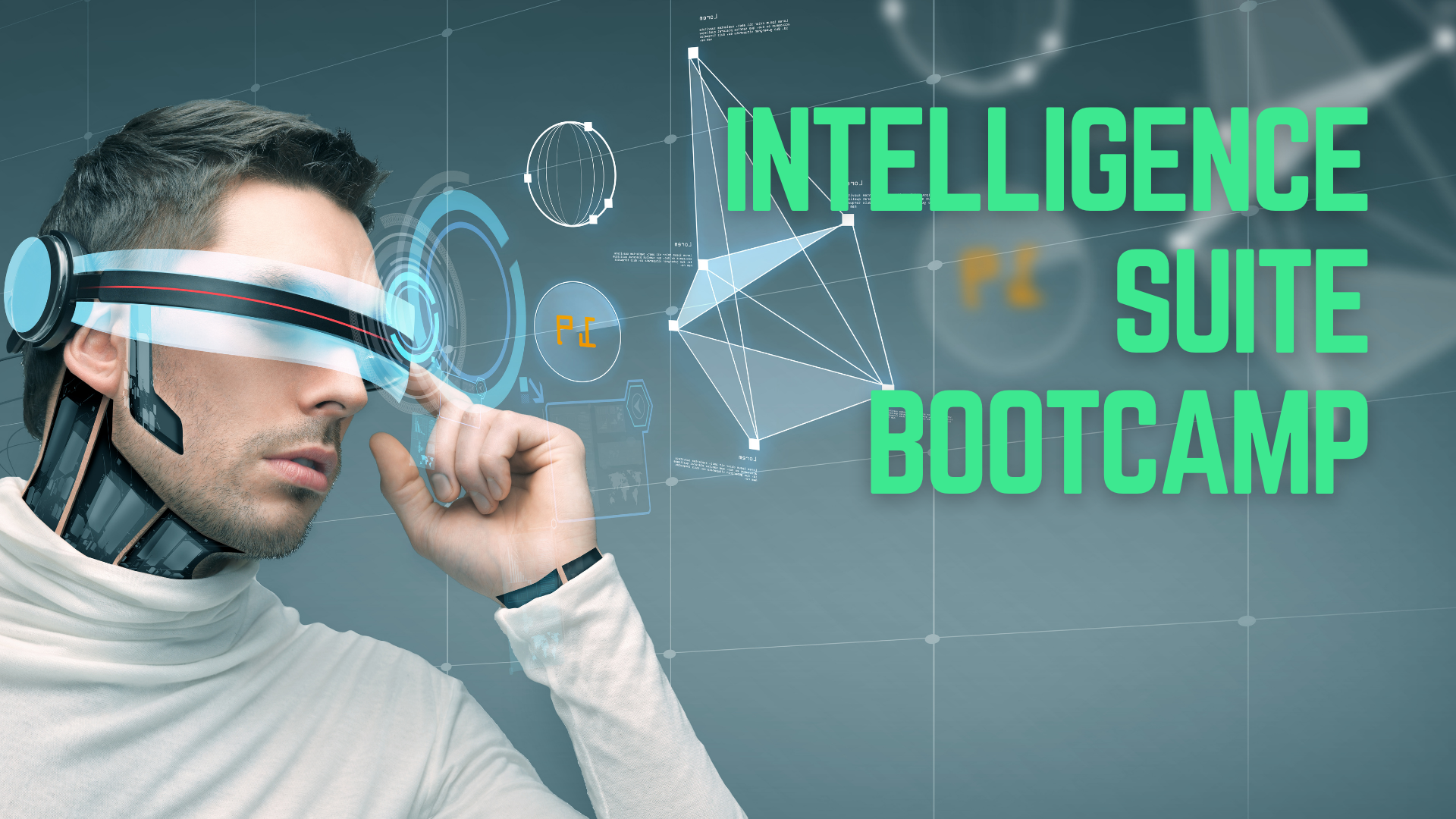 INTELLIGENCE SUITE BOOTCAMP
Unlock Hidden Insights From Your Data, Extract Text From PDFs or Images and Build Powerful Machine Learning Models in Minutes!
What You'll Learn in this Course


The Alteryx Designer: Intelligence Suite Bootcamp course is your key to unleash state-of-the-art AI into your workflows without writing a single line of code!
In this course, you'll learn how to tap into 'unstructured' sources of data such as text files, social media or customer reviews and quantify the feelings, emotions and topic conversations that are often trapped inside these datasets through a process called text mining.
We'll explore how to take text or numbers from PDFs or images and convert this back into usable data that we can combine with the rest of our workflow using computer vision.
Finally, we'll start you on the road to Citizen Data Science with powerful code-free techniques to build your very own Machine Learning models that can predict or classify outcomes for your business - enabling you to take the first steps towards the AI enterprise!
By the end of this course, you'll have an in-depth knowledge of how to build repeatable workflows that bring structured and unstructured data sources together as the starting point for powerful predictive models for your business challenges!
Everything you need to continue your journey to Alteryx mastery is contained in these short, 'snackable' lessons that are available for you on-demand, at your pace, with all the files and details you need to follow along in the comfort of your personal 'genius zone'!
No pressure, rewatch as often as you'd like, and dip into the sections that drive YOUR curiosity!
You're only a workflow away...
from augmented AI!
Hi everyone, this is Nick - welcome to Alteryx Designer: Intelligence Suite Bootcamp!
I create upskilling products for people who are ready to take their first steps with data and analytics!
I give them the tools to have more confidence when they solve real-world business challenges and help them grow in their career and win their day back through self-service analytics!
I've got 6 years of experience working directly at Alteryx: including Customer Success, and Product Management and you'd always find me on the keynote stage when new features needed a demo!
When I'm not crafting new courses for datacurious.ai or spending time answering questions in the Alteryx Community, you'll find me cheering on my local ice hockey team (Guildford Flames) or chasing my whippet (Fingal) through the hills of South London!
If you're dying to know more, here are 3 things you don't know about me...
1. I have a Ph.D. in Computer-Aided Drug Design and absolutely love to geek out with data science whenever possible!
2. I volunteer with DataKindUK to help drive social change through better use of data.
3. I have a large (and growing) collection of unusual electronic musical instruments. Honestly, I blame the pandemic...
I can't wait to see you join this course and start making transformational breakthroughs with Alteryx and self-service analytics!