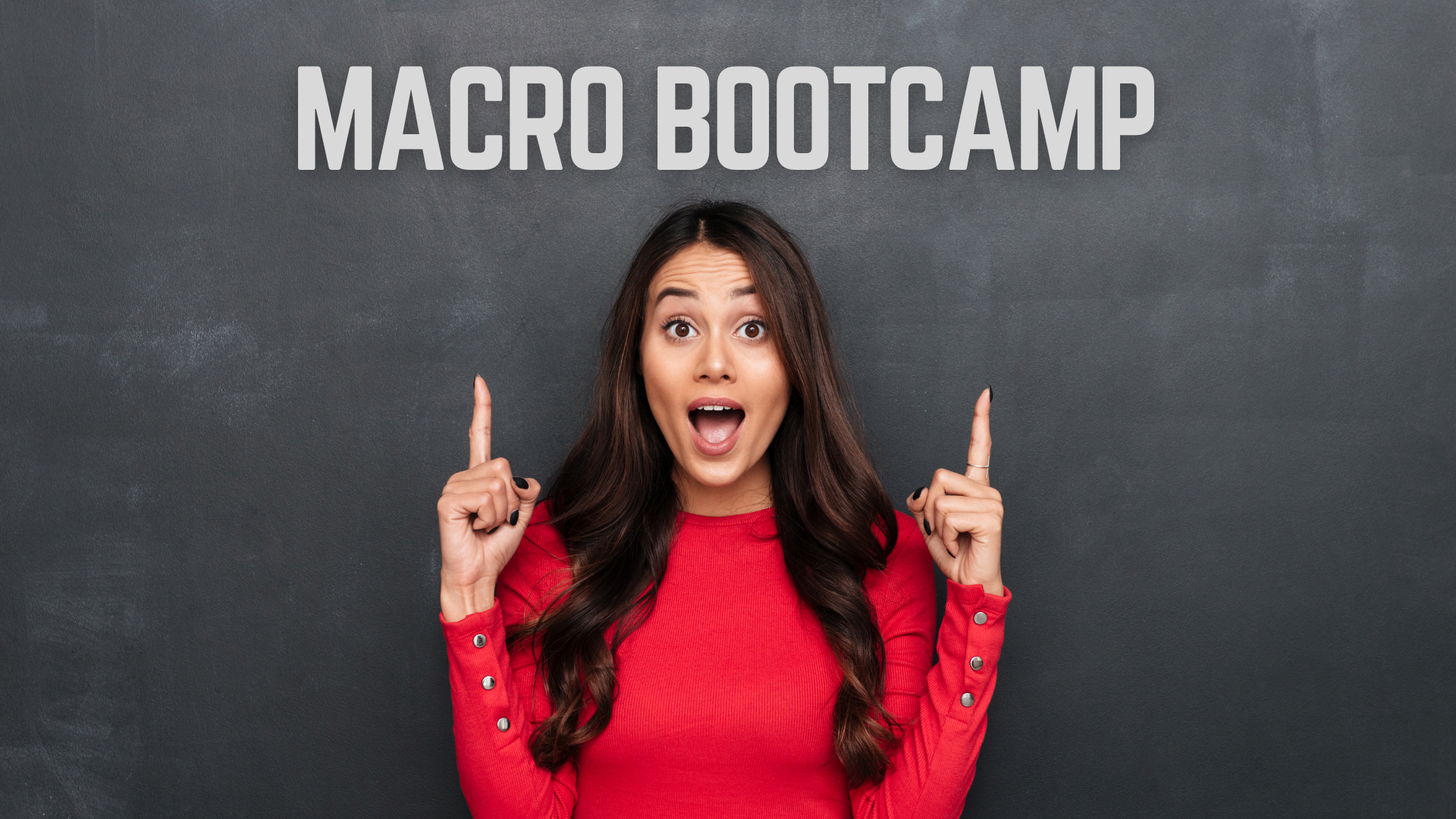 ALTERYX DESIGNER: MACRO BOOTCAMP


Create powerful modules that can be reused or shared across your projects - saving time and money in the process!
What You'll Learn in this Course
The Alteryx Designer: Macro Bootcamp course is your next step towards mastering the art of reusability inside Alteryx, with deep-dives into the art and design of creating modular components that can be shared, reused or repurposed across your organization!
In this course, you'll discover how macros can be built up quickly and easily from existing workflows, with the addition of just a couple of new tool components. We'll explore building standard macros that replicate the functionality of more sophisticated workflows - but all within a single drag-and-drop tool!
You'll learn about the power of batch macros to loop through a series of input data: processing records in a consistent way, according to new parameters for each loop.
Then, we'll build examples of iterative macros - a design pattern that repeats analytic logic until a condition is met.
Everything you need to continue your journey to Alteryx mastery is contained in these short, 'snackable' lessons that are available for you on-demand, at your pace, with all the files and details you need to follow along in the comfort of your personal 'genius zone'!
No pressure, rewatch as often as you'd like, and dip into the sections that drive YOUR curiosity!
You're only a workflow away...
from creating amazing macros!
Hi everyone, this is Nick - welcome to Alteryx Designer: Macro Bootcamp!
I create upskilling products for people who are ready to take their first steps with data and analytics!
I give them the tools to have more confidence when they solve real-world business challenges and help them grow in their career and win their day back through self-service analytics!
I've got 6 years of experience working directly at Alteryx: including Customer Success, and Product Management and you'd always find me on the keynote stage when new features needed a demo!
When I'm not crafting new courses for datacurious.ai or spending time answering questions in the Alteryx Community, you'll find me cheering on my local ice hockey team (Guildford Flames) or chasing my whippet (Fingal) through the hills of South London!
If you're dying to know more, here are 3 things you don't know about me...
1. I have a Ph.D. in Computer-Aided Drug Design and absolutely love to geek out with data science whenever possible!
2. I volunteer with DataKindUK to help drive social change through better use of data.
3. I have a large (and growing) collection of unusual electronic musical instruments. Honestly, I blame the pandemic...
I can't wait to see you join this course and start making transformational breakthroughs with Alteryx and self-service analytics!